Subscriptions renewals are accessible for the Account Owner via "My FTR Services".
FTR subscriptions renew on an annual basis. Prior to the expiration date, the account owner will receive an email statement with renewal pricing that can be used to start the payment process. The Account Owner has the authorization to create an order and renew subscription services via their secure online account.
There are a couple of options to process the subscription renewal online:
When logged in to My FTR Services choose "Manage Subscriptions" under My Account. If you have more than one subscription, choose the subscription to renew.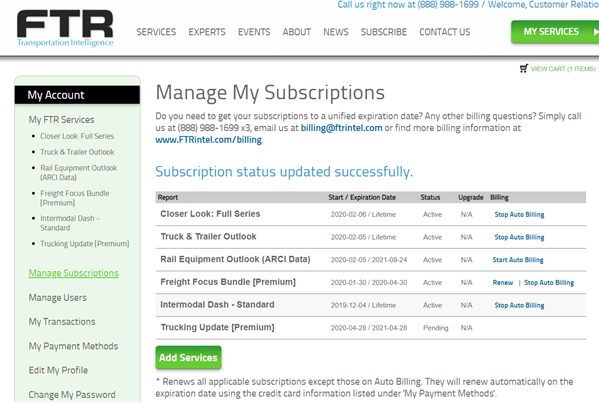 2. When logged in the account owner will see renewing subscriptions flagged in red. By clicking on the green "Renew Subscription" button the invoice can be generated.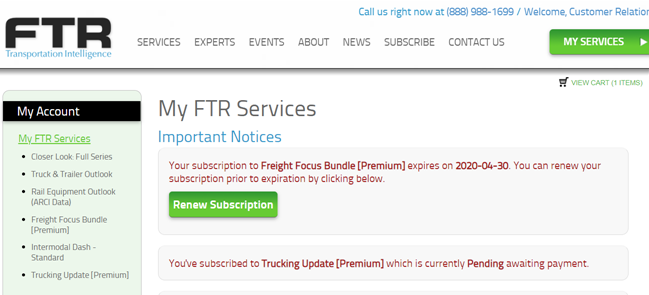 Using either option you can choose to pay by credit card or Check/PO. Upon completion of ordering the account owner will receive an email invoice confirmation.
If you need assistance or you are not the account owner, please contact the FTR team to get an invoice generated. Click on the "Submit a Support Ticket" below.