Invoices are accessible to the account owner via "My FTR Services".
The account owner can download copies of current and prior invoices. Via the online secure account, there is access to download or print subscription invoices. When logged in to My FTR Services choose "My Transactions" under My Account.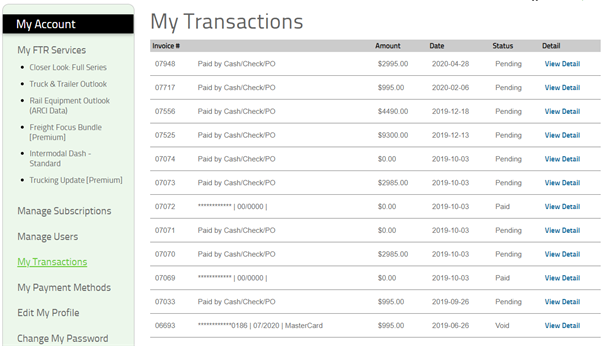 When you click on the "View Detail" for a specific transaction you will have an option to download or print the invoice.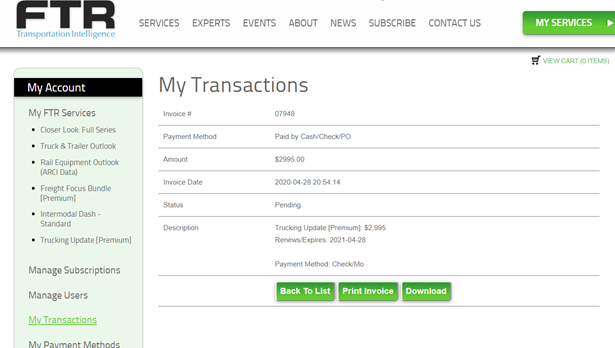 Contact FTR team members if additional service is needed using the "Support Ticket" link below.